Installation Instructions:
1. Open the following link in a new tab: www.office.com/setup
2. Sign into the Microsoft account you want associated with your product key. If you do not have a Microsoft account, you will have the option to create one. Key codes are non-transferable once associated to a Microsoft account. Once signed into your account, click "Next".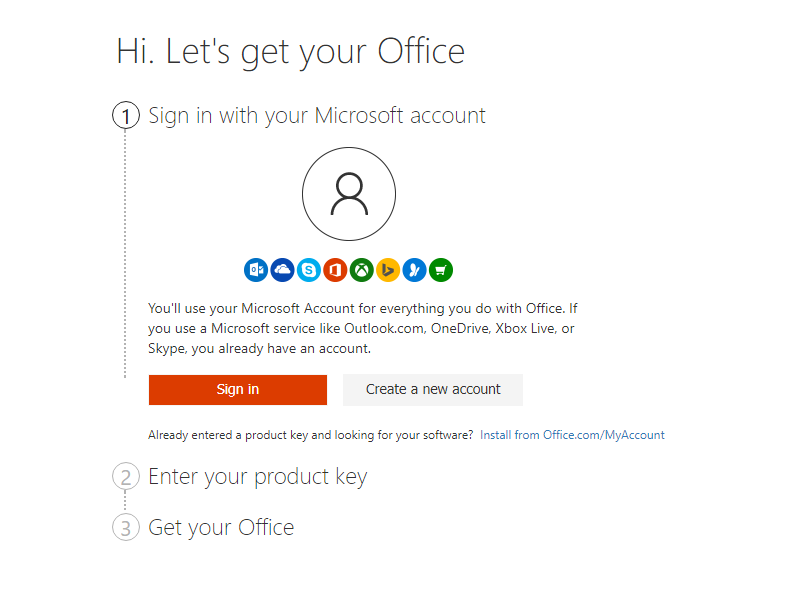 3. Enter the 25 digit product key without the dashes, enter your country or region and preferred language, and click "Next".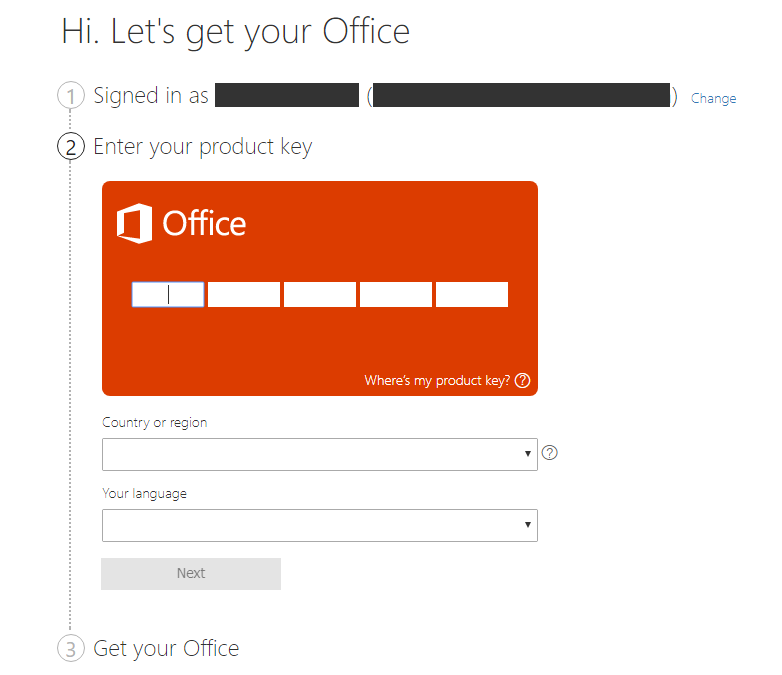 4. Click the install button to download the installation files. The installation defaults to 32bit which is recommended by Microsoft, but if you require the 64bit download file select Additional Install Options (see image).

Internet Explorer will ask you if you want to run or save the file at the bottom of the page (see image). We recommend saving the file before running it.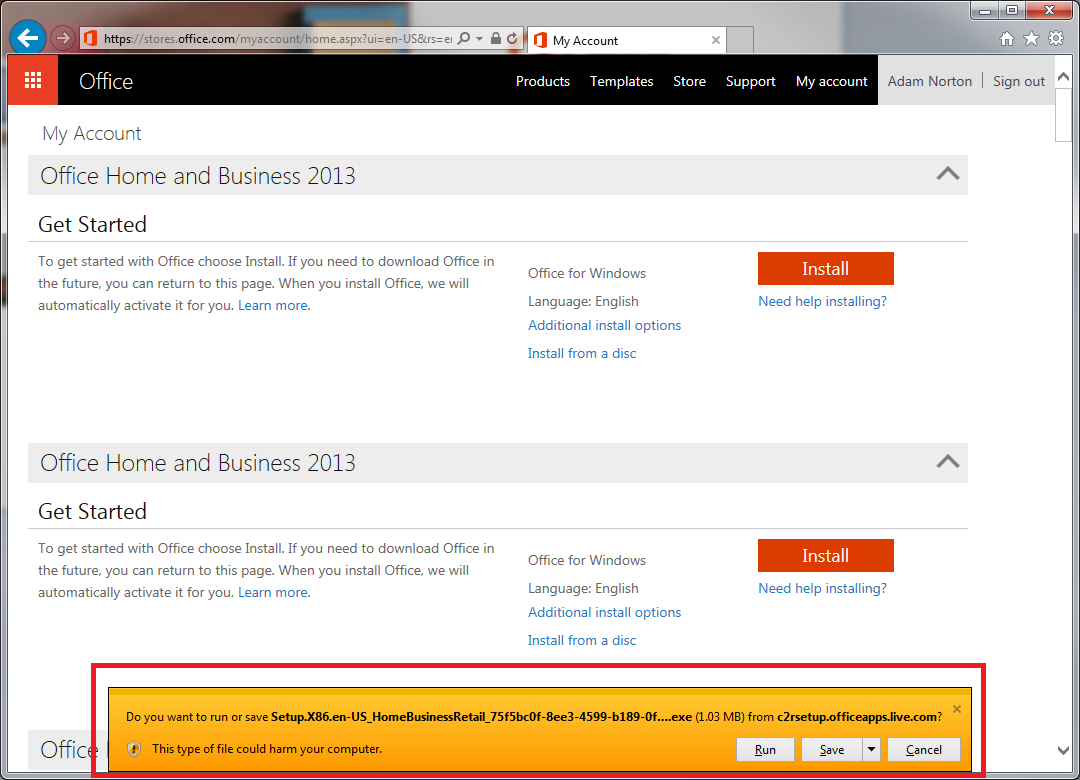 5. Run the installation file once the download completes. If you're having trouble locating the file, go back to your web browser and press Ctrl+J. This will show a list of your downloads. Find the setup file and select run from the list (see image). If you are asked if you want to allow this file to make changes to your computer select yes.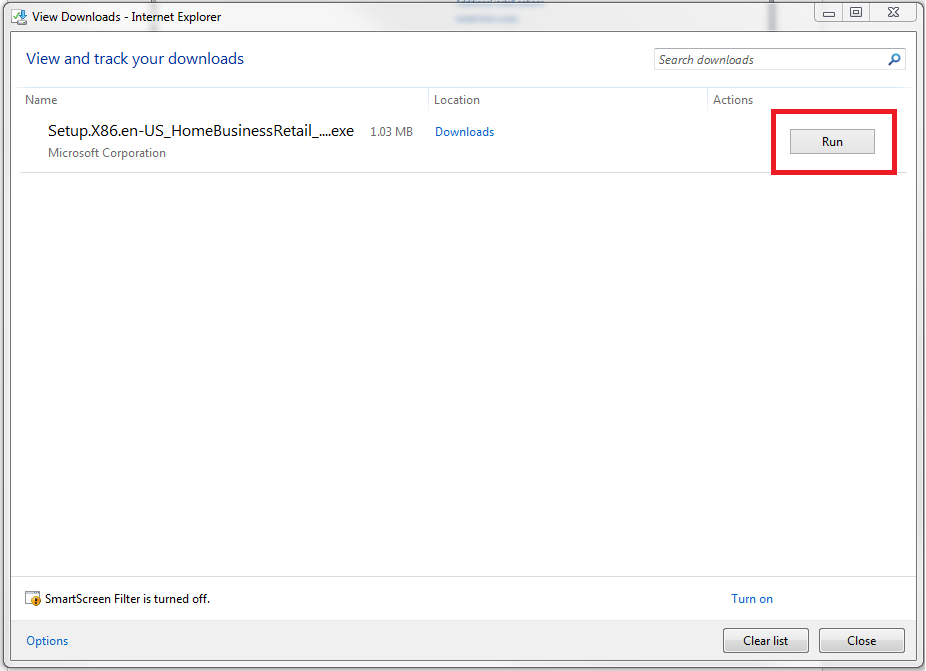 6. Office will begin installing in the background (see image). Follow the installation guide that pops up during installation. While it does state that you can use your programs, we recommend waiting until the process is complete.

7. Open the software to finalize the activation. If an Office suite was purchased you can open any application.